BENEFITS OF MISTLETOE AND TO USE IT FS News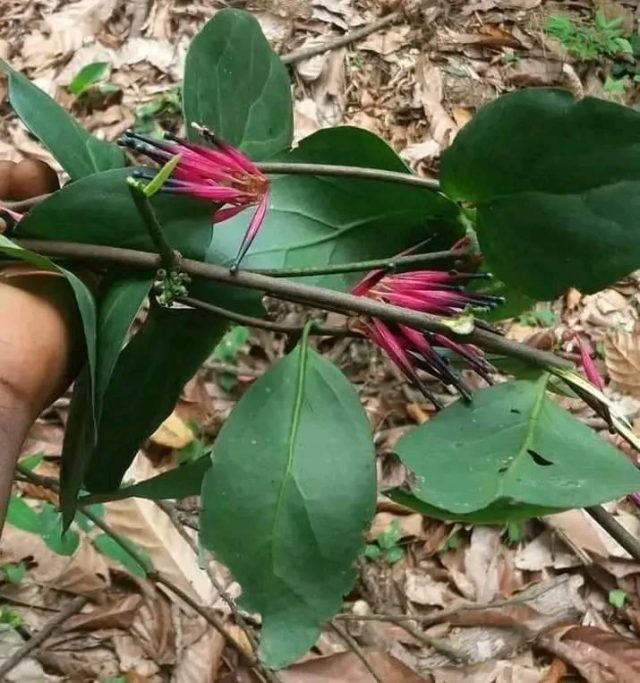 Using mistletoe leaves to treat cancer, prevent diabetes, Cure hepatitisetc.
Tapinanthus AKAN / TWI NAME IS NKRANPAN
Part of Mistletoe to Use: LEAVES
Mistletoe is a parasitic evergreen plant that lives on trees such as oaks, elms, firs, pines, cacao,Avocado and elms.
The parasitic plant has yellowish and reddish flowers; small, green leaves; and waxy, white and red berries. T. are many species of this plant in the Viscacea and Loranthacea plant families mistletoe (Viscum album ) are used as medical remedies.
INTERNAL USE
Infusion with 10-15 g of dried leaves per liter of water, drinking two cups daily.
Mistletoe leaves contain choline and acetylcholine,both substance which act on the amtonomic nervous system. The berries also contain alkaloids and other toxic substances,thus their medicinal use is not recommended.It is a fine nervine,effective in epilepsy,convulsion,hysteria and delirium.
BENEFITS OF MISTLETOE
Lower blood pressure
Promotes good sleep
Treat cancer
Soothes respiratory aistress
Prevent diabetes
Boosts immune system
Calms nervous system
Eliminates inflammation
Cure epilepsy
As headache medicine
Cure hepatitis
Prevent miscarriage and bleeding during pregnancy
Strength bone and teeth
Take back heart and kidney function
MENSTRUATION REGULATOR. It is employed in menstrual disorders, excessive menstruation , and uterine hemorrhage. Due to its hemoslatic effect.
REDUCE SNORING / SOLVE SNORING : while this may not seem like serious issue ,it certainly is if you're sleeping next to a snore. A cup đf this herbal tea before going to sleep can soothe the nerves and promote restful sleep, while also soothing respiratory distress.
Together,this mean a much lower chance of snoring while you sleep .
. It is used to treat arthritis, hysteria and other mental disturbances, amenorrhea, wounds, asthma , bed wetting, infection, and to stimulate glands.
NB: The berries are not good for human consumption, please use only the leaves.
.
Also Read :

Advertisement