After battling with ovarian cancer for about four years, Mayowa Ahmed has been confirmed dead despite her trip to a South African hospital for surgery.
News of Mayowa Ahmed's death, which first circulated the social media on Sunday afternoon, was initially greeted with disbelief until a family member confirmed the news in a tweet at about 1.23pm on Sunday afternoon, saying, "Ahmed has left us in this world.'
Also See: #SaveMayowa Was A Scam…Family Used Her To Extort Money From Nigerians
The tweet from @Asiwaju_Foye, read:
"On behalf of the entire Ahmed's family, we say thank you to everyone that was part of #SaveMayowa – RTs, donations. God bless you all. She tried, we tried, but God's will prevailed. By Allah, in whose hands our lives are, Mayowa Ahmed has left us in this world. We pray that Jannat (paradise) becomes her home."
Lagos State Police Public Relations Officer, SP Dolapo Badmos, also  confirmed the news, saying  the command had been informed about Mayowa's death by the family's lawyer.
Although no information has been given so far as to when Ms. Ahmed died or if the unfortunate incident occurred where she had been receiving treatment overseas or not.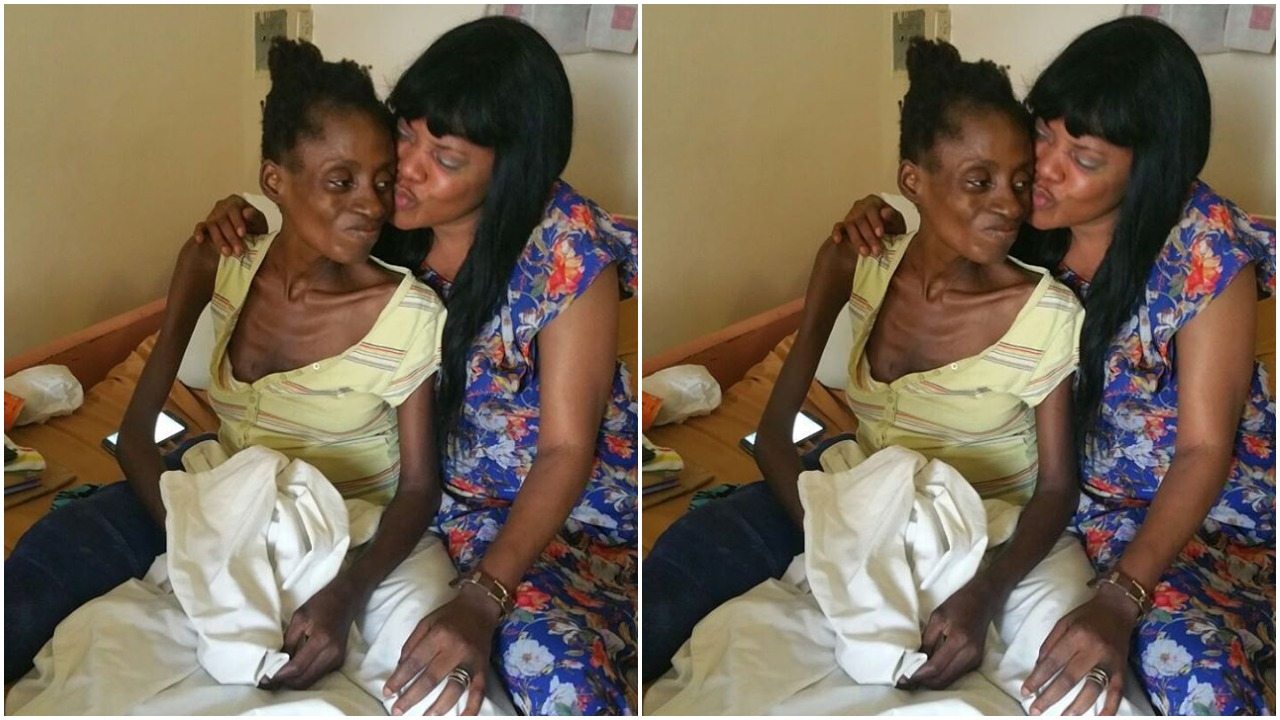 It was however, gathered that the deceased was flown to South Africa earlier this month after successfully raising nearly N100 million from a crowd-funding appeal, which was coordinated by her family and some entertainment celebrities including Toyin Aimakhu.
Mayowa's family, supported by Nollywood actress, Toyin Aimakhu; and the director of Lifestake Foundation, Miss Aramide Kasumu, had launched an online appeal to raise funds for her surgery in an Atlanta-based hospital, United States.
However, the  fundraiser suffered a major public relations setback towards the end of July after reports that the whole process was a scam ignited a fuse on social media.
The Lagos State Police Command, had to intervene in the issue, by placing an embargo on the account, thus delaying Mayowa's much-needed treatment.
After thorough  investigations, the Commissioner of Police, Lagos State Command, Fatai Owoseni, last week confirmed that the fundraising was a genuine effort by the family to save a beloved ailing sister and lifted the embargo.
Also See: #SaveMayowa: Founder of Lifestake Foundation Shares Her Side of the Story
With the embargo removed, the family was able to finally fly Mayowa to a South African hospital. Unfortunately, she still died after all efforts to save her life was made. May her soul R.I.P!
BURN TUMMY FAT LIKE MAGIC, RESULT IN 5 DAYS - Perfect Body Tea