BURN TUMMY FAT LIKE MAGIC, RESULT IN 5 DAYS - Perfect Body Tea
Click here for Latest Ankara Styles >> Read More
Kenya's highly talented and celebrated photographer, Joe Makeni, has evoked the emotions of many people after he shared with his fans the pictorial account of the last moments of his pregnant wife before she lost the fight to a health condition known as hypocalcaemia.
According to Makeni's Instagram posts, his wife Njeri Riitho was unable to walk on January 20th, and was consequently taken to the hospital at Kijabe where she was admitted for 3 days before she was later transferred to Nairobi.
Through medical tests, Njeri was discovered to have hypocalcaemia, a health condition resulting from low serum calcium levels in the blood. Sadly too, she lost the baby.
See Also: UNN Listed Among World Best Universities
Njeri is one strong, optimistic woman and as her husband said, she was constantly positive, always smiling on her hospital bed despite the fact that they had lost their child, until she took her last breath. In the words of Joe Makeni.
"I am not one to post personal stuff online but I feel like sharing so Njeri's last days can be an encouragement to someone out there… I was taking all these photos so I can later show her how close she came to death when she gets better. I guess she got too close."
How I wish she survived!!
Some people may think Njeri died because she lacked adequate medical attention but no, medical experts did all they actually could and for that, Makeni is grateful. Expressing his appreciation he said,
"I am particularly thankful to Dr. Rachel Hagler for preparing me every step of the way. She told me about the grim possibility of death even before I thought of it myself. Thank you for making all those phone calls to make sure Njeri got a bed in the ICU. Thank you for your courage and faith. For being human. For fighting for her life to the very end. For letting me see her before she passed on. You encouraged me.
Below are the the pictures of Njeri shared by her husband: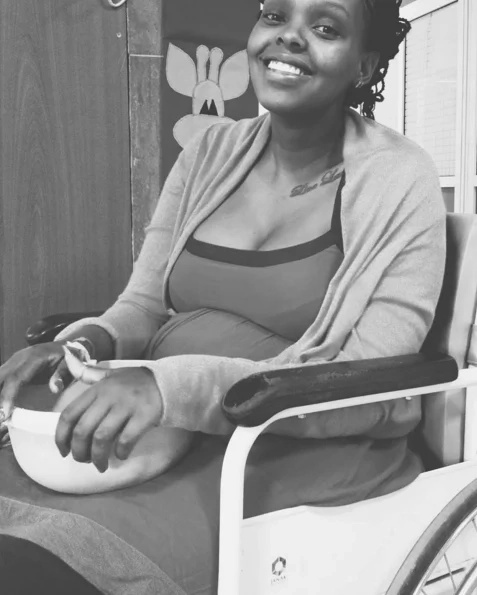 On this day @njeririitho was unable to walk and so we went to hospital to get it checked out. Actually she couldn't control any of her limbs.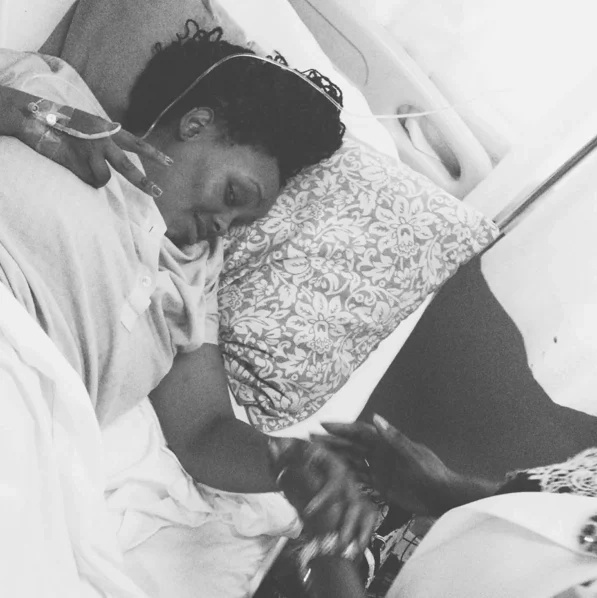 After 3 days in Kijabe we came back to a hospital in Nairobi. She was sick but she was always so full of joy. Many of us always went home more encouraged by her.
Njeri in hospital just a day after the evaluation. We were so broken having lost the baby just two days prior but as always she was hiding behind a smile. PS: I did the make-up with instruction from @saitonne and @ngamau_. Thank you so much Wangeci and Saitone for going out of your way.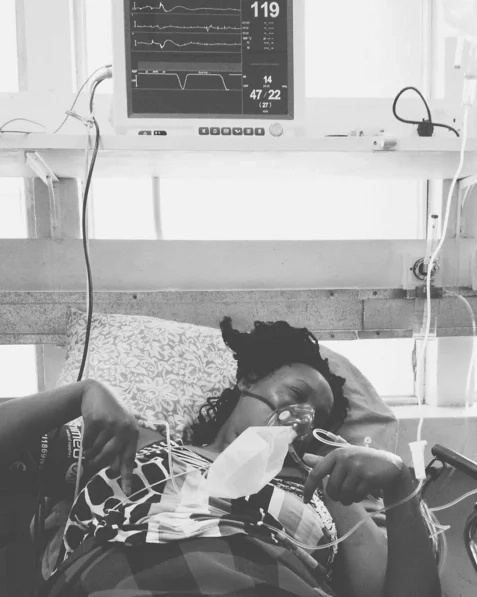 Making gang signs all the way ? hypocalcemia for what?
Doctors and nurses make a spirited attempt to save Njeri's life. There was no shortage of talent. I don't think I've ever seen so many doctors attend to one person.  This was during intonation and I remember Dr. Rachel Hagler telling Joy and I "This is the part where you pray" before the procedure started.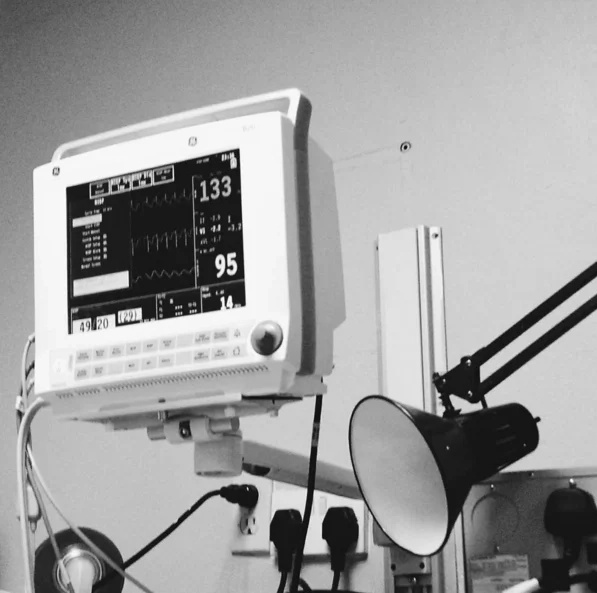 I stared at this monitor for like 30 mins hoping to see the blood pressure shoot up. It was at 49/20 for the longest time. That's the end of that story. Now to pick up the pieces and soldier on. Good bye Njeri. You'll always be in my heart.
I pray Joe Makeni draws the strength to move on from his late wife's optimism. I believe that's what she would want for him. May God comfort and heal your heart of this deep wound, Joe.
BURN TUMMY FAT LIKE MAGIC, RESULT IN 5 DAYS - Perfect Body Tea