BURN TUMMY FAT LIKE MAGIC, RESULT IN 5 DAYS - Perfect Body Tea
Click here for Latest Ankara Styles >> Read More
Nature-inspired nail art, vibrant colors, pastel flowers make these spring nail designs an excellent choice for warm months. You simply can't go wrong with these manicures this spring!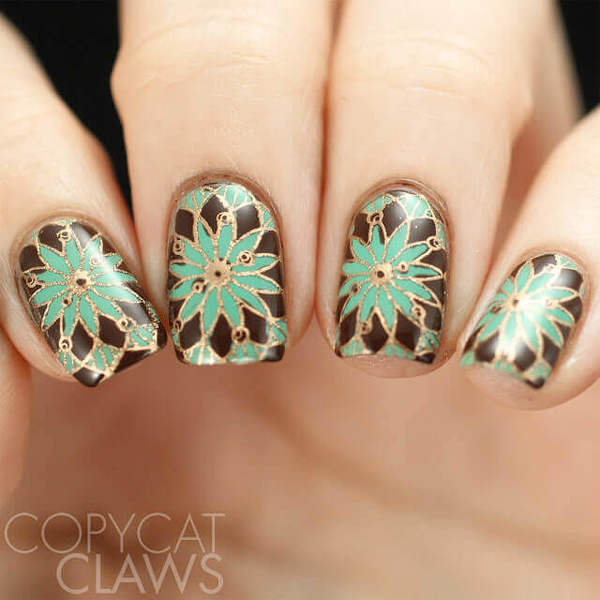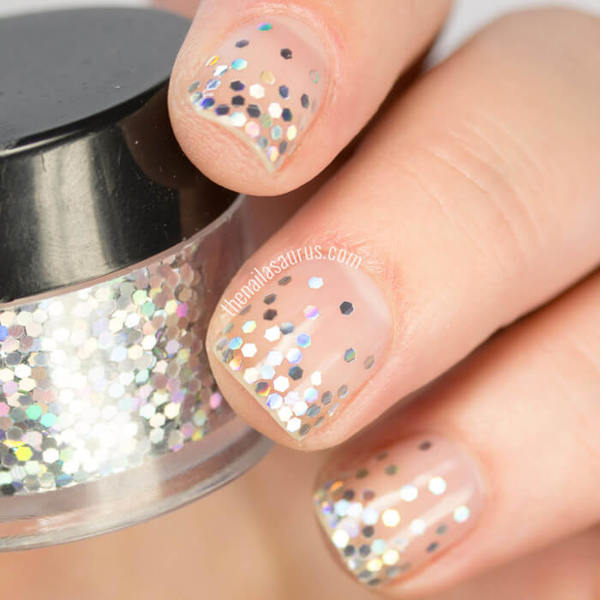 This nail art is easy enough to DIY at home, and best of all, you only need two polishes! Get this chunky glitter gradient by carefully concentrating silver glitter to the tips of your nails and finish with a clear top coat.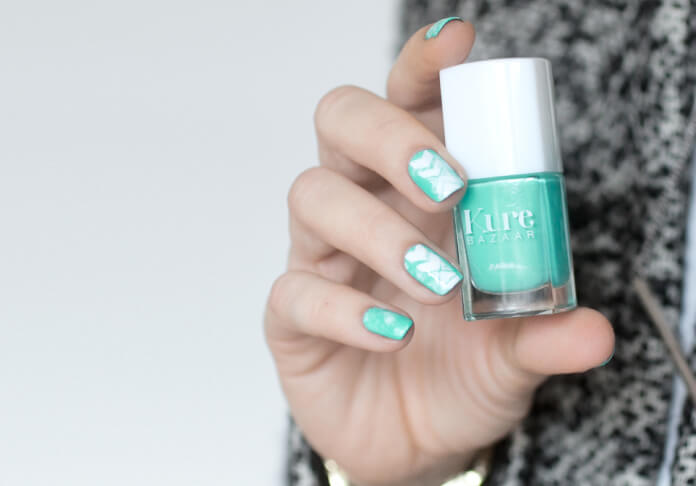 Inspired by a dress of the same color, this French nail blogger has created these marbled white and mint green nails with beautiful arrow details on the middle and ring fingers.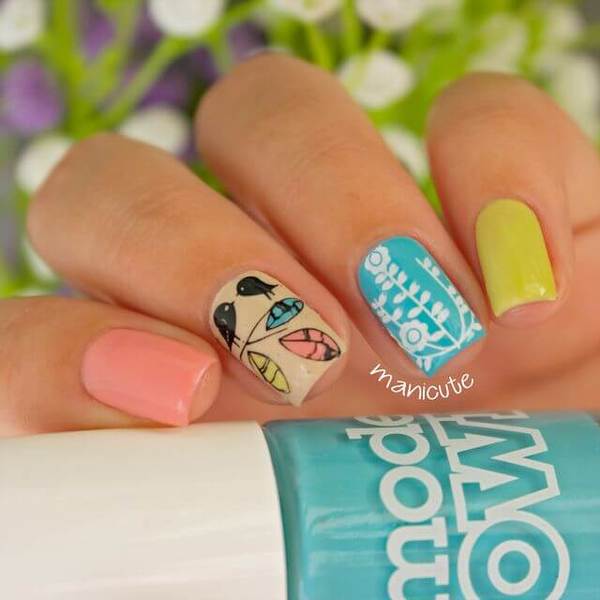 Create a different story on each nail with this unbelievably cute decorative manicure. Between opaque washes of pastel pink and yellow on the pointer and pinky finger, nail blogger Belén has created the bird and flower patterns on the beige and teal nails respectively using the stamping technique.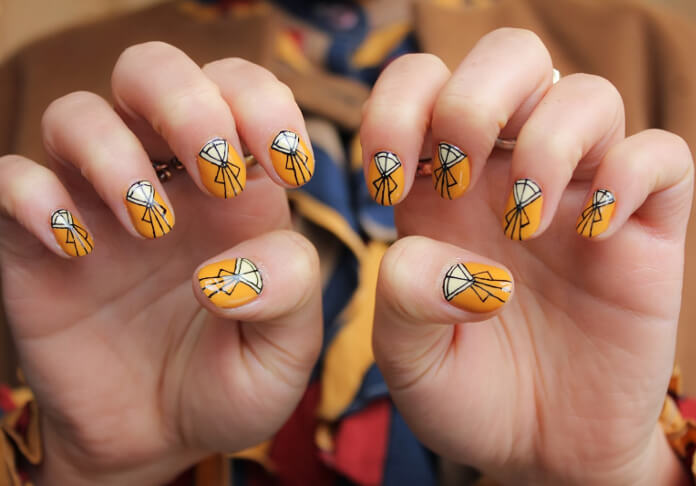 Inspired by the symmetrical, triangular designs of the Art Deco period, London nail artist Emma Zentner has created this one-of-a-kind orange, white, and black nail art that will have your friends oohing and ahhing over your nails.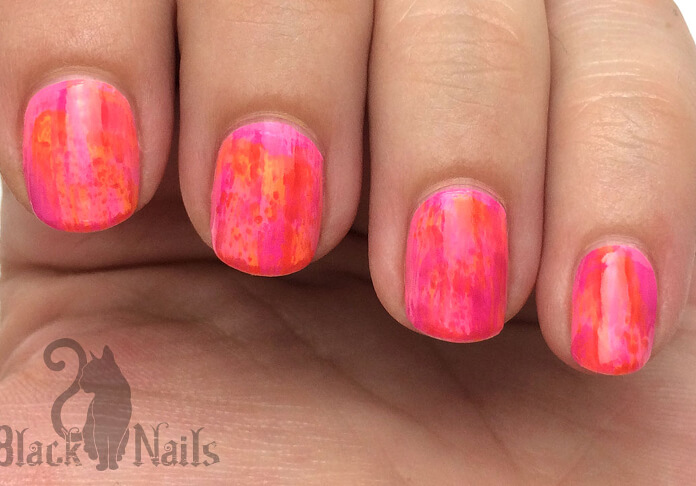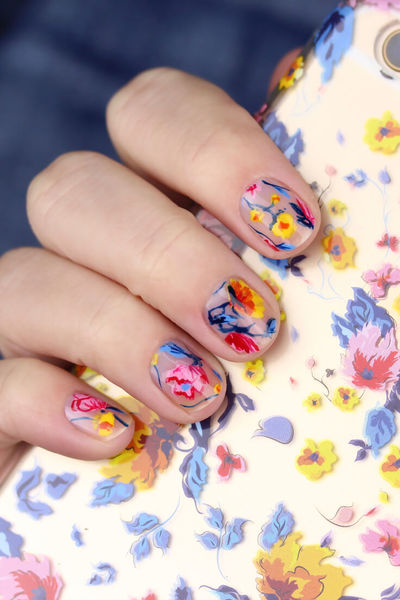 Prevent things from looking too busy by creating your floral design over a clear base coat. Using bright pinks, oranges, yellows, and blues, these hand-painted floral designs stand out in a crowd.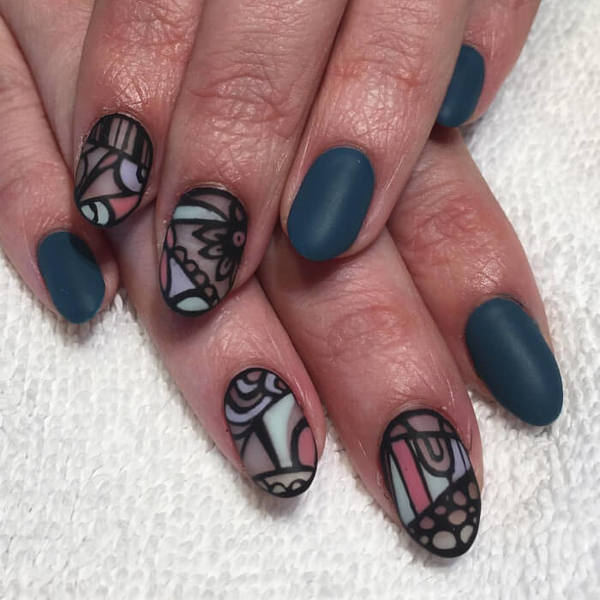 Nail artist sister duo Donne and Ginny Geer of Hey Nice Nails have come up with this ingenious take on the matte nail art trend. On two accent nails, they've created bold, geometric and floral designs with pastel pink, green, and purple over a clear nail polish base.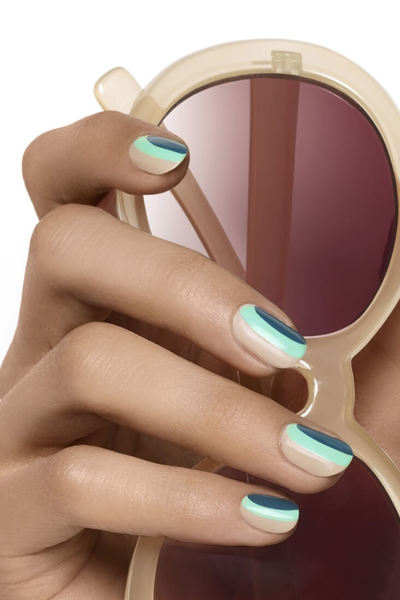 Get in the mood for spring with this simple, striped nail art featuring navy, mint green, and beige.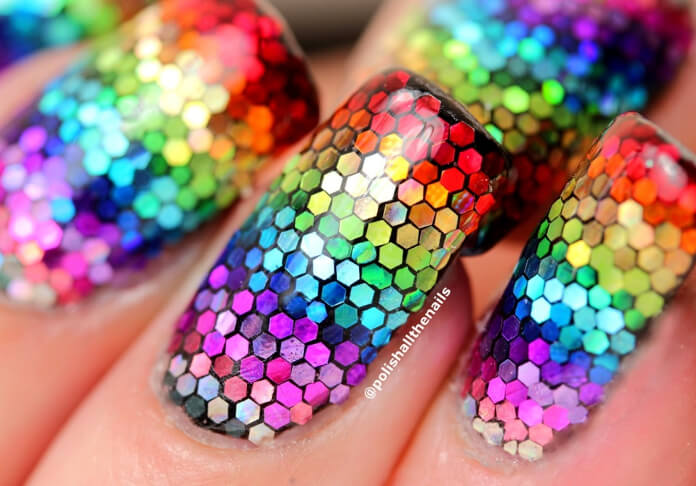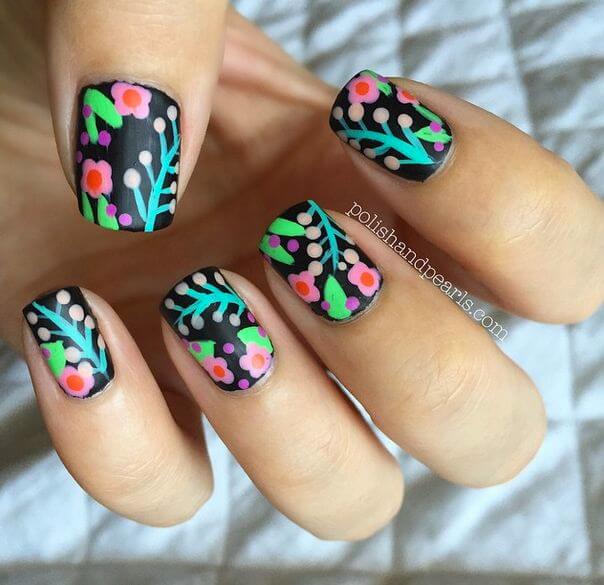 For a tropical effect, try using a black background on your floral nail art. The contrast between the dark background and the light blue, green, and pink flowers creates an almost neon effect.
BURN TUMMY FAT LIKE MAGIC, RESULT IN 5 DAYS - Perfect Body Tea