When it comes to sexual satisfaction, it's best to play it safe when you're intimate with a partner you've just met or don't want to start a family with.
Dry humping is a great way to satisfy your kinky urges without having to worry about getting her pregnant. What exactly is it and what positions work best?

What Does It Mean?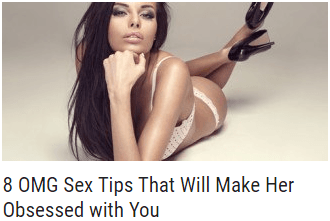 Dry humping is when two people repeatedly move up and down or back and forth against each other while they're fully clothed. Essentially, you're mimicking the act of sex, but never actually making skin-on-skin contact or penetrating.
For it to truly be fulfilling its name, there needs to be some kind of fabric between your nether regions. What is more, it can be a safe way to be sexually intimate with your partner.
Keep in mind: For men and women who are waiting until marriage to have sex, this can be a great way to satisfy their sexual urges without sacrificing your virginity.
Dry Humping & Orgasms
Some people solemnly swear that it's impossible to orgasm from dry humping, but with the right technique and position, it is absolutely possible. For women, getting her to reach the point of no return is a bit more complicated.
It's all about getting into her mind first before you start making physical contact. Here are some tips:
Get her hot & interested – By now, you should know what turns her on mentally. Before you begin touching her, stroke her mind first. Make her feel like she's the only woman in the world. Let her know why you're drawn to her and paint a picture of what you want to do to her. Again, keep in mind what she likes. If she's not a fan of dirty talk, maintain it as simple as possible. If you can get this right, you'll have her halfway there before you even touch her.
Use your mouth – Kiss her, bite her neck and be playful with your tongue. Find out what physical contact drives her wild and go with it. Don't forget to keep talking to her.
Focus on proper places – Use the friction of your clothing to stimulate her in all the right places.
Pay attention! For men, reaching orgasm really isn't all that complicated. It's really all about proper positioning!
Best Techniques, Positions & Tips
If you're ready to give it a try, use these tips, positions and techniques to get the party started.
Tips
Shed some clothes – This is all about avoiding complete genital contact, but that doesn't mean that you shouldn't take off at least some of your clothes. Lose the shirt or do this in your underwear.
Don't wear jeans – Avoid wearing jeans at all costs. You want this to feel good – not give you a good chafing.
Follow your instincts – Choose a comfortable position and let your instincts take over.
Gradual built up – Start off slow and gradually begin building up a rhythm.
Avoid routine – Vary your techniques to keep things interesting and spicy.
Positions & Techniques to Try
Missionary with clothes on – This is the most basic sex position, but it works really well for this form of a non-penetrative sex too. Men are on top and women stay on the bottom. This makes it easier to grind up against her, and will feel good for both of you.
Cowgirl with panties on – The cowgirl position is the complete opposite of missionary. The female takes control and stays on top. In the traditional cowgirl, she'll be facing you. With reverse one, she'll be facing her backside towards you.
Riding his leg or thigh – For females, the simple act of riding your leg or thigh can get her off.
The MOST Shared Posts In Here:
Other Fun Stuff to Try to Avoid Penetration & Potential Pregnancy
Dry humping is a great way to avoid penetration and enjoy sexual intimacy in a safe way. But there are other ways to have fun too. Experiment with your partner, and try the following: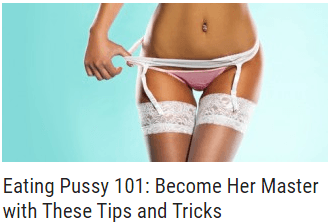 Oral & cunnilingus – This can be just as pleasurable as intercourse. With oral sex, you use your mouth and tongue to stimulate your partner sexually. Just make sure that you are both satisfied.
Breast play – Instead of doing this in between her legs, why not try between her breasts? It's far enough away from her vagina that you don't have to worry about getting her pregnant.
Anal play – Try a little butt play, but without entry. Just make sure that she keep her panties on if you want to avoid getting your sperm anywhere near her vagina.
Between dry humping and the fun things listed above, you and your partner can enjoy each other sexually without penetration and in a safe way. Even if you've already had intercourse, oral, anal and breast play are great ways to spice up your love life and stimulate each other in new ways.
Further Resources
Related
Follow Pheebs Clothings for Turkey Wears on Instagram
BURN TUMMY FAT LIKE MAGIC, RESULT IN 5 DAYS - Perfect Body Tea